The anna+anton Olson Legacy foundation
The Anna+Anton Olson Legacy Foundation provides philanthropic grants to strengthen lives in the Georgetown, Hutto and Taylor communities through a life cycle of caring.

Click the link below to access the 2023 online application, and please note that the submission deadline is September 22, 2023.
Program focus areas
Give underserved children and your more opportunities to grow and thrive. 
Fulfilling the potential as healthy and engaged members of their neighborhoods.
Foster entrepreneurship with youth and young adults in underserved areas. 
Learning through community responsibility, hard work, customer service, self-confidence, financial literacy and problem solving.
Provide independence and dignity to seniors trying to live at home. 
Living safely as vital members of our community.
Honoring the lives of
Anna and Anton Olson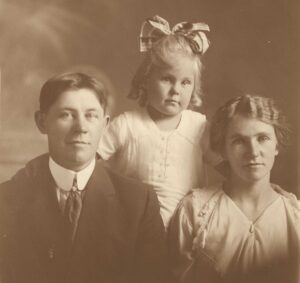 Anna and Anton Olson were pioneers who independently emigrated from Sweden as teenagers in 1902 (Anton from Skåne) and 1907 (Anna from Vårmland).  They met in Chicago and married in 1909.
Anna and Anton moved to Texas in 1911, first to Crystal City and later to the Taylor area near Austin.
In 1935, Anna and Anton bought their own farm closer to Hutto, Texas where they successfully farmed until their passing.  They had hoped someday to travel back to Sweden to visit family, but never realized that dream.
Learn more about Anna and Anton, Swedish pioneers and Texas farmers at www.taaolf.org.
2022
In 2022, over $185,000 was donated to 15 community programs:
A Gift of Time
AGE of Central Texas
Boys & Girls Club of East Williamson County
CASA of Williamson County
Feeding the 5,000 – HELC
Ladders for Leaders
Habitat for Humanity Williamson County
ROCK, Ride On Center for Kids
Senior Access
Senior University
The Caring Place
The Palace Theatre
The Samaritan Center
The Sandbox at Madeline's Place
Williamson County Children's Advocacy Center
2021
In 2021, The Anna+Anton Olson Legacy Fund donated over $150,000 to 13 community programs:
Brookwood in Georgetown
CareBOX Program
CASA of Williamson County
Faith In Action – Georgetown
Girlstart
Hutto Resource Center
Jail to Jobs, Inc.
The Caring Place
The Georgetown Project
The Palace Theatre
Utopia Volunteer EMS
Utopia Volunteer Fire Department